Motorcycle Licensing, Training & Insurance
Michigan has so many great places to visit and explore and what better way to see the sites then from behind the handlebars of a motorcycle. Sound like fun to you? Keep reading to find out what you need to do to get started on your riding journey. 
How to Get a Motorcycle License in Michigan
When operating a motorcycle in Michigan, you are required to obtain a motorcycle license, which is an endorsement on your driver's license. Violating this mandate can result in a fine of $500 and/or or imprisonment up to 90 days for a first offense. How you obtain a motorcycle license endorsement depends on your age.
Eligibility to Operate a Motorcycle in Michigan
You must be at least 16 years of age to be eligible to operate a motorcycle.  Applicants under the age of 18 must have a valid Level 2 or 3 Graduated Driver's License. You must also complete an approved motorcycle rider education course. You can then present the completion certificate to the secretary of state's office, get signature of a parent or legal guardian and pay the motorcycle endorsement fee.
If you are 18 or older, you must pass a motorcycle rider education course or a rider skills test offered by an approved driving testing business and either present your valid Michigan driver's license to the secretary of state's office or add the endorsement online, if you are eligible to do so. You must also pass the vision test and pay the motorcycle endorsement fee.
Motorcycle License Permits & Skills Testing
Motorcycle Temporary Instruction Permit
You can also choose to get a motorcycle permit, known as a Temporary Instruction Permit (TIP) before getting your motorcycle endorsement. The permit is valid for 180 days and you need to be under the constant supervision of a licensed motorcycle operator who is at least 18 while riding. Passengers are not permitted. 
To get a TIP, you must have a valid driver's license, pass the vision and written knowledge tests and pay the fee. You can then go through a rider skills test administered by a third-party testing organization. To assist you in your preparation, review the Michigan Motorcycle Manual.
The rider skills test assesses your ability to operate a motorcycle safely in traffic. To take this test, you must have a legally registered and equipped motorcycle and wear appropriate gear, including a helmet approved by the U.S. Department of Transportation (DOT), eye protection, boots with a hard sole that covers the ankles, a long-sleeve shirt or jacket, and full-fingered gloves.
You'll then go through seven exercises that cover starting, accelerating, turning and braking. You'll be weaving through a series of five cones spaced 12 feet apart, make right and U turns, do a quick stop, and swerve to avoid an obstacle.
Learning to Ride a Motorcycle
If you opt to undergo a Michigan motorcycle safety course to get your motorcycle endorsement, you can choose from several administered by the Michigan Rider Education Program.
The Basic Rider Course, or BRC, mixes classroom instruction and riding on a motorcycle range in 15 hours. You don't have to own a bike and must pass both a written knowledge test and riding skills test at the end of the three-day course. Passing both tests gets you the necessary endorsement.
The 3-Wheel Basic Rider Course, which takes 12 hours, is geared for those who want to ride three-wheelers and involves testing similar to the standard BRC. You must have your own properly registered and insured bike. Passing this course does not allow you to operate a two-wheeled motorcycle, just a three-wheeled version.
The Basic Rider Course Two and Returning Rider Basic Rider Course are for those who already have basic motorcycle skills. You must have your own motorcycle. Passing this course also gets you a motorcycle endorsement.
The Advanced Rider Course lasts one day and complements your basic riding skills. You must already have a Michigan motorcycle license and use your own registered and insured motorcycle.
To find a Michigan Rider Education Program course near you, click here.
Michigan Motorcycle Insurance
To legally ride a motorcycle on public roads in Michigan, you must have the following minimum limits of liability protection:
$20,000 Bodily Injury per person
$40,000 Bodily Injury per accident
$10,000 Property Damage
These are the same minimum insurance requirements for driving a car in Michigan.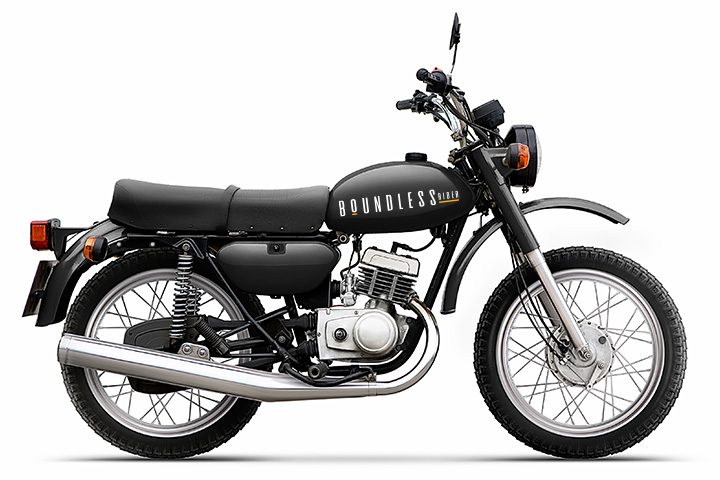 Motorcycle & Powersport Insurance for Riders Only
Now you know what's involved in getting your motorcycle license in Michigan, it's time to learn more about the different insurance options available. Learn about motorcycle and off-road vehicle insurance.
To get notified when Boundless Rider motorcycle and powersport insurance is available in your state, click below.
The content included on this website is for informational purposes only and not for the purpose of providing legal advice. For complete and up-to-date information, please review the links within this article, section or page, and visit the applicable state and governmental agency websites.