Motorcycle Licensing, Training & Insurance
Riding a motorcycle offers true freedom of the road. With the wind in your face and clear view of what's ahead, it's more about the journey than the destination.
Types of Motorcycle Licenses and Endorsements
If you want to experience this exciting way of getting around in Arizona, you'll need to learn to ride a motorcycle and get properly licensed. To learn what's involved in getting your motorcycle license, check out the information below.  
You can get several types of licenses for operating a motorcycle in Arizona from the Motor Vehicle Department (MVD):
Class M. This is the standard license or endorsement for riding a motorcycle and demands a minimum age of 16. If you're under 18, you must have held your Arizona instruction permit for at least six months. You must also either have successfully completed an MVD-approved motorcycle rider's education program or have your parent or guardian certify in writing that you've had at least 30 hours of practice in motorcycle riding. If you already have a motorcycle license or endorsement from another state, you do not need a driver's education or instruction permit.
Class G (Graduated) with an Endorsement. If you're between 16 and 18 years old and already hold a Class G driver's license, you can get an endorsement subject to the previously described restrictions.
Class D (Operator) with an Endorsement. If you have a Class D license that lets you drive any non-commercial vehicle, you can get an endorsement to drive motorcycles.
Class A, B, or C (CDL) with an Endorsement. If you have a commercial driver's license, you can get an endorsement to drive motorcycles.
Motorcycle licenses do not expire until age 65. However, your photo and eye test need updating every 12 years. Drivers who are 60 and older receive a five-year license.
How To Get a Motorcycle License in Arizona
If you're at least 15 years and 6 months old, you can get a motorcycle permit to learn the fundamentals of motorcycle riding. With this permit, you cannot carry passengers, ride on freeways on interstate highways, or operate between sunset and sunrise or anytime you cannot clearly see vehicles or people at 500 feet.
Otherwise, applying for a Class M license begins with viewing an online safety presentation in either English or Spanish for desktops or English or Spanish for mobile devices. Information from the presentation may appear on the test, which is by appointment only. To find out more visit https://azdot.gov/motor-vehicles/driver-services/motorcycle-license.
Motorcycle Skills Testing
You must pass a written test, either in Spanish or English, based on the Motorcycle Operator Manual and a driver's license test based on the Driver License Manual. After paying the application fee, you can try to pass the test three times in a one-year period.
You must also pass a skills test that lasts 10 to 15 minutes and demonstrates your ability to ride a two-wheeled vehicle on a closed off-street track. The test asks you to weave through cones, make right and left turns without putting your foot down, and cross specific areas while maintaining a stable speed.
During skills testing, you must wear a helmet approved by the Department of Transportation, gloves, long pants, a jacket or long-sleeved shirt, eye protection, and footwear covering the ankles.
If you want an unrestricted license, you need to test on a motorcycle bigger than 100c. Otherwise, you'll receive a "J" restriction.
MVD-approved training for riding motorcycles is available at several private facilities throughout the state. You must wear the same clothing previously described for motorcycle skills testing. The only requirements for most training are that you be at least 15 years and 6 months old and can balance on a two-wheeled bicycle.
One big advantage of passing a course is that you do not have to go through the MVD written and skills test if you already have a standard driver's license. After you finish training, you automatically receive the license or endorsement.
Arizona Motorcycle Insurance
Another advantage of taking the motorcycle training course is that you typically receive discounts on motorcycle insurance. In Arizona, you need the following minimum level of liability insurance when operating any motor vehicle, such as cars, motorcycles, scooters and golf carts on the road.
$25,000 Bodily Injury per Person
$50,000 Bodily Injury per Accident
$15,000 Property Damage
If you do not maintain insurance, your license and vehicle registration can be suspended.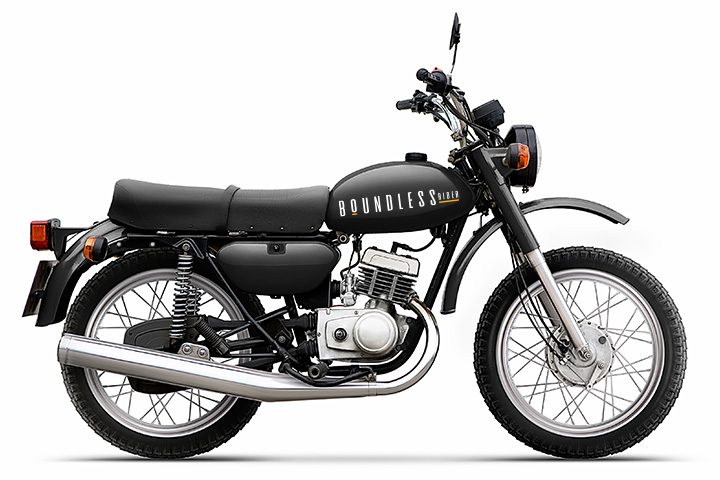 Motorcycle & Powersport Insurance for Riders Only
Now that you know what is necessary to get your motorcycle license in Arizona, you may want to get information on different types of insurance  for motorcycles and off-road vehicles.
To get notified when Boundless Rider motorcycle and powersport insurance is available in your state, click below.
The content included on this website is for informational purposes only and not for the purpose of providing legal advice. For complete and up-to-date information, please review the links within this article, section or page, and visit the applicable state and governmental agency websites.