Motorcycle Licensing, Training & Insurance
North Carolina has tons of places to sightsee and experiencing them on a motorcycle makes it that much more enjoyable. Whether you are headed to North Carolina's mountains or beaches, make sure you are properly licensed before hitting the road on a motorcycle. Keep reading to see what you need to do to get your motorcycle license endorsement in North Carolina. 
Motorcycle Permit Requirements in North Carolina
Individuals who are at least 16, but under the age of 18 and have a provisional or regular license can apply for a motorcycle permit. However, you must take a North Carolina Motorcycle Safety Education Program (NCMSEP) or a Motorcycle Safety Foundation (MSF) motorcycle safety course and have a parent or guardian sign a consent form.
If you are 18 years of age or older, you are not required to take a motorcycle safety course, however, you do need to pass a motorcycle knowledge test, road sign identification and vision test.
A learner permit is valid for one year and can be renewed once to add six more months. North Carolina motorcycle permit holders cannot carry passengers.  
How to get a Motorcycle License in North Carolina
North Carolina residents with a regular, commercial or provisional license, can apply to get a motorcycle license endorsement.  All applicants must take and pass the following tests before he or she can acquire a motorcycle license:
Motorcycle Knowledge Test
Vision Test
Road Sign Test
On-Cycle Skills Test
To prepare for the knowledge test, review the North Carolina Department of Transportation Division of Motor Vehicle's Motorcycle Handbook.  
The skills test could be held off the street, usually in a parking lot, or in traffic. The scoring is based on several factors, including but not limited to choosing a safe speed for certain maneuvers, selecting the correct path, staying within the boundaries of your path, stopping and turning under normal conditions, and stopping, swerving and making quick turns.
Motorcycle Safety Course & Training
North Carolina requires new riders under the age of 18 to complete a motorcycle safety course. Riders can take courses offered by the Motorcycle Safety Foundation or the North Carolina Motorcycle Safety Education Program.
The North Carolina Motorcycle Safety Education Program offers the Basic Rider Course and 3WBRC Course for beginners and re-entry riders. For riders who have at least six months of riding experience, the program offers the Basic Rider Course 2 and the Advanced Rider Course.
How to get a Motorcycle License in North Carolina
The Motorcycle Safety Foundation offers the following courses:
First Ride
Dirt Bike School
Basic eCourse
Basic Rider Course
Street Strategies eCourse
BRC2 License Waiver
BRC2 Skill Practice
Advanced Rider Course
Advanced Rider Course Skill Practice
Adventure Rider Course
Motorcycle Permit and Licensing Fees
The North Carolina permit and licensing fees are as follows:
Learner permit: $21.50
Endorsement: $2.55 per year
North Carolina Motorcycle Insurance
North Carolina requires all vehicles driven on publics roads to have insurance. The minimum limits of liability required are as follows:
Bodily injury liability insurance per person: $30,000
Bodily injury liability insurance per accident: $60,000
Property damage liability insurance: $25,000
These are the same minimum insurance requirements for driving a car in North Carolina and documentation must always be carried while operating the vehicle.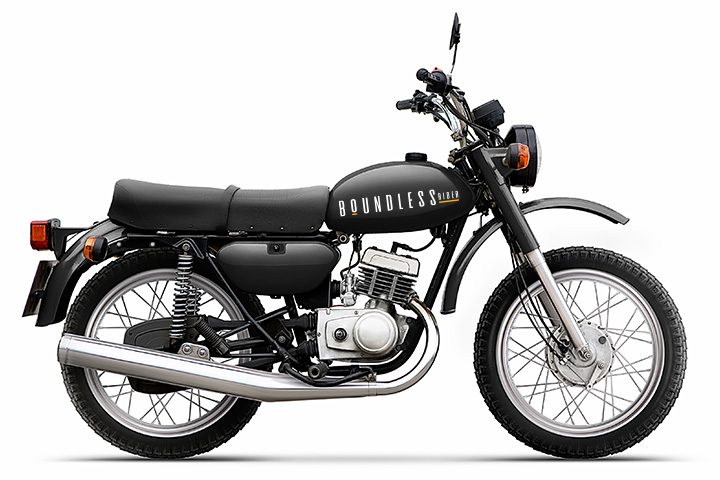 Motorcycle & Powersport Insurance for Riders Only
Now you know the steps to getting your motorcycle license in North Carolina. The next step is to learn more about the types of coverage available for your ride. Learn about motorcycle and off-road vehicle insurance coverage.
To get notified when Boundless Rider motorcycle and powersport insurance is available in your state, click below.
The content included on this website is for informational purposes only and not for the purpose of providing legal advice. For complete and up-to-date information, please review the links within this article, section or page, and visit the applicable state and governmental agency websites.