Motorcycle Licensing, Training & Insurance
Riding a motorcycle is a great way to see the sights and enjoy the open air and Illinois is a great place to do it.  If you live in Illinois or are planning to move there and you want to know what you need to do to legally operate a motorcycle in Illinois, keep reading!
Getting a Motorcycle License in Illinois
Before we get into what you need to do to get your Illinois motorcycle license, let's first talk about the different classifications.
Class L license allows you to operate any motor-driven cycle with less than 150ccs. 
Class M license allow you to operate any motorcycle or motor-driven cycle. 
Motorcycle Licenses & Permits
To learn how to properly ride a motorcycle, you are going to need to obtain a motorcycle permit. 
There are two types of motorcycle permits:
A Motor-Driven Cycle permit can be obtained when you are 16 or 17 years old and have successfully completed driver's education and passed a vision and written motorcycle test. The permit is good for 24 months and requires direct supervision from a licensed motorcycle rider, age 21 or older, with at least one year of riding experience.  You can only ride during daylight hours.
A Motorcycle permit can be obtained when you are at least 18 years of age and pass a vision and written motorcycle test.  The permit is valid for 12 months and has the same restrictions and supervision requirements as the motor-driven permit.  A 24-month instructional permit can be issued to an applicant under the age of 18 only after a successful completion of an approved driver education course, as well as successful completion of a IDOT Motorcycle Education Course. 
Motorcycle Riding Test & Safety Courses
Motorcycle License Drive Exam
Illinois requires an on-motorcycle riding test (for which you'll need to provide your own bike and riding gear) If you are 18 or older, successfully completing an IDOT Motorcycle Rider Course and presenting the completion card will waive the motorcycle license drive exam requirement.  Applicants under the age of 18 will still need to take the drive exam to obtain the Class M license. Payment of the applicable fees and presentation of acceptable identification are required.
If you have a valid driver's license, you don't need any endorsement on your license to operate a moped. For more information, check out the Illinois Motorcycle Operator Manual and the Illinois Rules of the Road.
Complete the Motorcycle Safety Course
To help you learn to ride or improve your skills, taking a motorcycle training course offered by the Cycle Rider Safety Training Program.  All courses are free to Illinois residents who are at least 16 years old with either a valid driver's license or motorcycle license or permit.   Written consent from a parent or guardian will also be required if under 18.
The following courses are offered:
Illinois Motorcycle Insurance
Illinois requires all vehicles driven on publics roads to have insurance. The minimum required motorcycle insurance in Illinois is as follows:
Bodily injury liability insurance per person: $25,000
Bodily injury liability insurance per accident: $50,000
Property damage liability insurance: $25,000
These are the same minimum insurance requirements for driving a car in Illinois.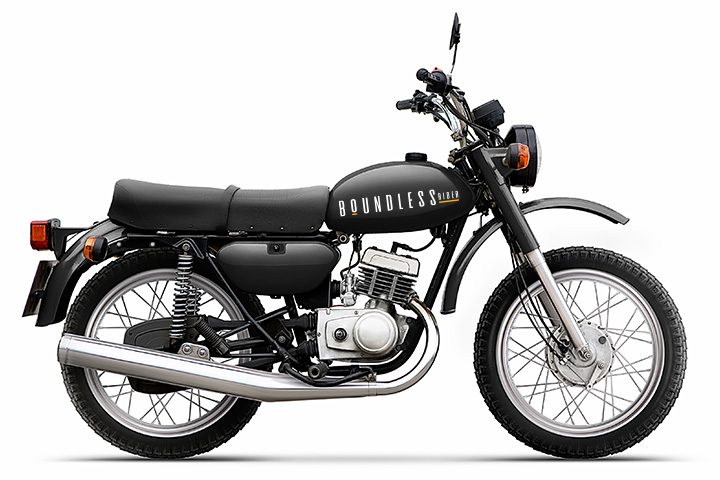 Motorcycle & Powersport Insurance for Riders Only
You now know how to get your motorcycle license in Illinois but do you know what kind of insurance coverage you should get for your ride? Learn about motorcycle and off-road insurance.
To get notified when Boundless Rider motorcycle and powersport insurance is available in your state, click below.
The content included on this website is for informational purposes only and not for the purpose of providing legal advice. For complete and up-to-date information, please review the links within this article, section or page, and visit the applicable state and governmental agency websites.