Motorcycle Licensing, Training & Insurance
Riding the roads on a motorcycle stands out as a great way to enjoy the Florida sunshine. If you want to enjoy this popular way of getting around Florida, you'll need to know the following information about licensing, training, and insurance in the Sunshine State.
How To Get a Motorcycle License in Florida
If you're interested in operating a motorcycle legally in Florida, you'll need a Florida motorcycle license. This is generally an endorsement on your Class E (or better) driver's license.
You can obtain the motorcycle endorsement by successfully completing a motorcycle safety course through the Florida Rider Training Program (FRTP), such as Basic RiderCourse® (BRC) or Basic RiderCourse updated® (BRCu) motorcycle safety course with an authorized sponsor. Check out the Motorcycle Safety Foundation Basic RiderCourse Rider Handbook for more information on the course.
After Completing the Motorcycle Safety Course
After you have received your motorcycle safety course completion card, visit the driver's license office or tax collector office that issue licenses. You will need to present your completion card, proper ID and pay all the necessary fees and you will be issued your Class E license will be issued with a motorcycle endorsement. Your completion card is only valid for 1 year. If you do not get your motorcycle license before it expires, you will need to complete another course before you can obtain your license.
You can also get a Motorcycle Only license that is restricted to riding motorcycles only. You must be at least 16 years old. If you're under 18, you need to hold, at minimum, a Learner's License, also known as a motorcycle permit, for one year and have no traffic convictions. You will need pass the knowledge test for the regular Class E operator's driver's license and successfully complete the BRC or BRCu safety course. Once you have fulfilled the requirements, visit the above-mentioned licensing locations with the proper ID and documentation and fees and you will be issued "Motorcycle Only" license.
Florida Learner's License
To get a Florida Learner's License, you must be at least 15 years old. If you're under 18, you must also have a signed and notarized Parental Consent Form. You also must complete a Traffic Law and Substance Abuse Education (TLSAE) course from an approved provider and pass a vision and hearing test conducted at a service center. Finally, you need to pass a Class E knowledge exam and bring proof of your identity, residential address, and social security number.
The Florida Rider Training Program relies on courses developed by the Motorcycle Safety Foundation (MSF) to teach you how to ride. Several options are available from authorized providers.
The Basic Rider Course (BRC) teaches basic skills to new riders, including straight-line riding, turning, shifting, cornering, swerving, and stopping. The MSF improved this course to Basic RiderCourse updated® (BRCu), which is what most sponsors teach now. Either course provides the learner a motorcycle, helmet, insurance, and student handbook.
In addition to the BRC and BRCu rider training courses, the following options are available:
The Basic Bike Bonding RiderCourse® enhances the skills of the new rider in a five-to-six-hour course.
The Ultimate Bike Bonding RiderCourse® covers police-style prevision riding that focuses on low speed and tight turns.
The Advanced Rider Course® enhances riding skills in one day by teaching you how to make good decisions, assess risk, and improve safety.
The Returning Rider Basic RiderCourse® is for those who used to ride but have not been actively riding recently. It refreshes basic skills but is not intended for new riders.
The 3-Wheel Basic Rider Course is for those interested in three-wheel, two-track vehicles. Taking this course demands that you be at least 16 years old, have a Learner's Driver License, and be familiar with the general rules of the road. You also need to provide your own 3-wheeler with proof of liability insurance, and your own helmet and riding gear. Passing this course grants you an endorsement for driving three-wheelers only.
The Sidecar/Trike Education Program is for those who want to operate a motorcycle with an attached sidecar and limits your endorsement to those types of vehicles. You must have at least a Learner's Driver License, bring your own motorcycle with a sidecar, have proof of liability insurance, and bring your own helmet and protective riding gear.
Florida Motorcycle Insurance
Florida does not always require insurance to legally operate a motorcycle on the public roads in Florida. If you are required to purchase insurance or choose to purchase insurance in Florida, here are the minimum limits of liability required by law in Florida:
Bodily Injury liability insurance per person: $10,000
Bodily Injury liability insurance per accident: $20,000
Property Damage liability insurance: $10,000
To find more on when coverage is required, please visit www.myfloridacfo.com.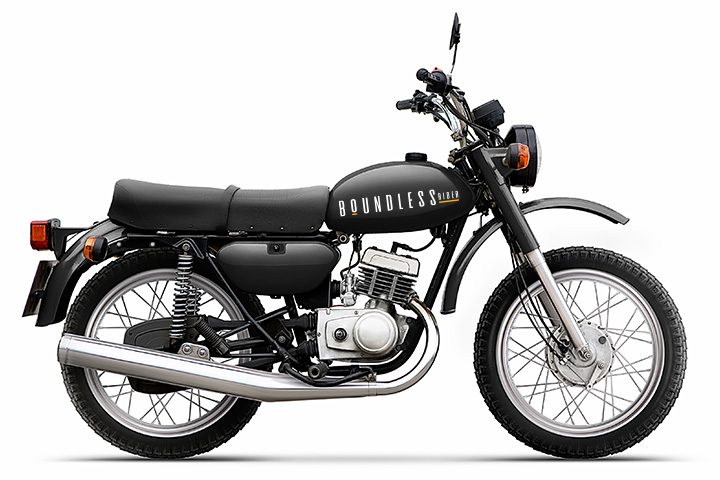 Motorcycle & Powersport Insurance for Riders Only
Now that you've learned how to how to get your motorcycle license in Florida, you may still have questions about what type of motorcycle insurance coverage is right for you.
To get notified when Boundless Rider motorcycle and powersport insurance is available in your state, click below.
The content included on this website is for informational purposes only and not for the purpose of providing legal advice. For complete and up-to-date information, please review the links within this article, section or page, and visit the applicable state and governmental agency websites.